AM II Charles Edgar Carter RFC 1896-1959
RFC Airman driver 1917-18, later with the French resistance in WW2 and member of the Royal Air Force Escaping Society.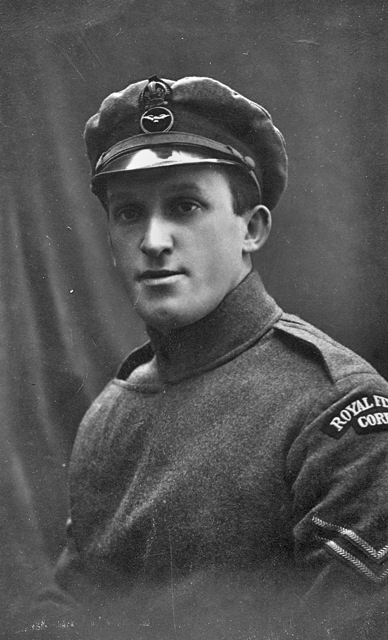 AMII Carter in RFC uniform with new RAF hat.
Charles Carter was a driver in the RFC and later the RAF, 1917-1919. He may have served at the RFC MT Base Depot at Motteville near Rouen. This page includes a selection of his photos many of which are of his friends, some named others not.
After the war he stayed in France marrying a girl from Rouen. In WW2 he went South to Pau in the foothills of the Pyrenees where he helped escaping allied aircrews to cross to Spain as part of a Resistance group Réseau Visigoths-Lorraine. He was made a member of the Royal Air Force Escaping Society after the war.
The Editor would welcome any further information about the friends and colleagues in the photos. Please email editor@airwar1.org.uk.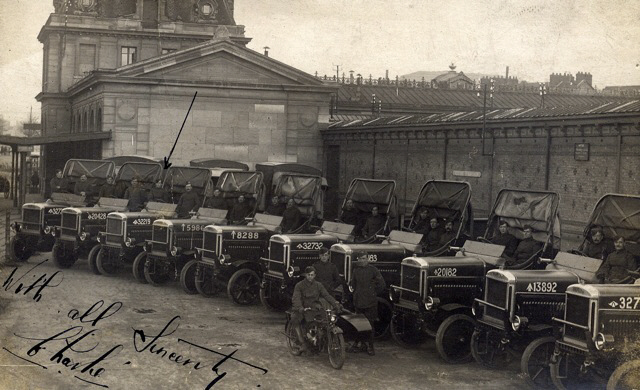 Dennis lorries at Rouen Station
| | |
| --- | --- |
| E Loader | E W Ellis |
| G Ruddock | Tom Leach |
| W Tilson | A Rogers |
| U/K 1 | U/K 2 |
| U/K 3 | U/K 4 |
| U/K 5 | U/K 6 |
| U/K 7 | U/K 8 |
editor@airwar1.org.uk